A playbook for new Congress to jumpstart economy, fix healthcare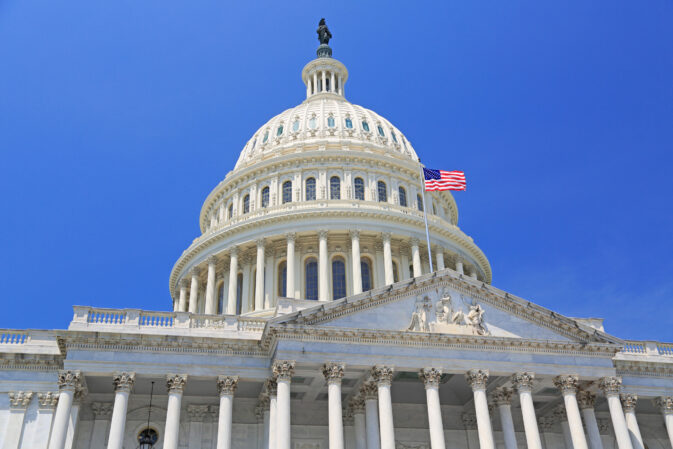 Midterm election polls increasingly show Republicans will take back the House of Representatives on Election Day. For instance, a recent New York Times/Siena poll reveals 49% of voters back the GOP congressional candidate in their district versus 45% who back the Democrat one — a significant swing over last month. Control of the Senate may come down to Arizona, where Republican candidate Blake Masters is neck and neck with incumbent Democrat Mark Kelly.
New voices in Washington are needed now to overcome historic inflation and lead the economy out of recession. The Bureau of Labor Statistics recently announced that core inflation is rising at its fastest rate in 40 years, with prices rising especially fast in Arizona. Healthcare costs continue to spiral out of control, saddling an incredible 100 million Americans with medical debt. Due to these trends, Americans' living standards are materially declining.
What can the new Congress do to reverse this downward trend? The Job Creators Network and Newt Gingrich recently released an eight-point plan to bring small businesses back, overcome inflation, fix the country's broken healthcare system, and kickstart the economy. The American Small Business Prosperity Plan is a playbook for reviving the nation that all new Members of Congress should take to Washington.
The Prosperity Plan would reverse runaway inflation by ending reckless spending fueling the inflationary fire. On Friday, the Treasury Department announced that the federal budget deficit grew by 562% on a monthly basis over the last year due to President Biden's illegal student loan bailout that is projected to cost half a trillion dollars. This fiscal profligacy follows several trillion dollars worth of unnecessary federal spending over the past two years that's led to too many dollars chasing too few goods, bidding up prices. The Prosperity Plan ends this deficit spending, helping control prices.
The plan would also unleash domestic oil and gas production, helping boost supply and lower prices and pain at the pump. Increased domestic supply would create good jobs and economic growth here at home and end the spectacle of our president going hat in hand to global despots begging for increased production.
I am a physician and have seen the consequences of obscene healthcare costs firsthand. The latest inflation report, for instance, reveals health insurance costs rose by nearly 30% over the last year. These costs are a function of a system built on cronyism where insurance representatives, government officials, and other faceless bureaucrats share the exam room with the doctor and patient.
The Prosperity Plan would clear this inflationary crowd from the exam room and restore the doctor-patient relationship that is the foundation for affordable, effective healthcare. By prioritizing direct medical care and price transparency, the Prosperity Plan can bring market principles that make services affordable in every other economic sector to healthcare.
In addition to being a physician, I am also a small business owner. And I've experienced the many challenges small businesses have faced since the Covid-19 pandemic began. The Prosperity Plan would relieve small businesses like mine by exempting us from burdensome new federal regulations, such as the Biden administration's recently proposed "joint-employer" mandate that threatens to destroy small businesses that depend on contracting or franchising. This regulatory certainty is needed now with all the other uncertainty we face.
The plan would also make permanent the Tax Cuts and Jobs Act that passed at the end of 2017. These tax cuts have numerous provisions that help small businesses protect more of their revenues from Washington bureaucrats. Yet without congressional action, they begin expiring next year. Small businesses need these savings to be locked in as we face rising costs everywhere else.
New Members of Congress elected in a couple of weeks will go to Washington with a mandate to jumpstart the ailing economy and provide real solutions to the American healthcare problem. The American Small Business Prosperity Plan provides an economic U-turn away from another Great Recession and toward economic prosperity and healthcare security.
Dr. Kristen Bishop is the owner of Keystone Natural Family Medicine in Arizona and is a partner of the Job Creators Network Foundation.