Bus Tour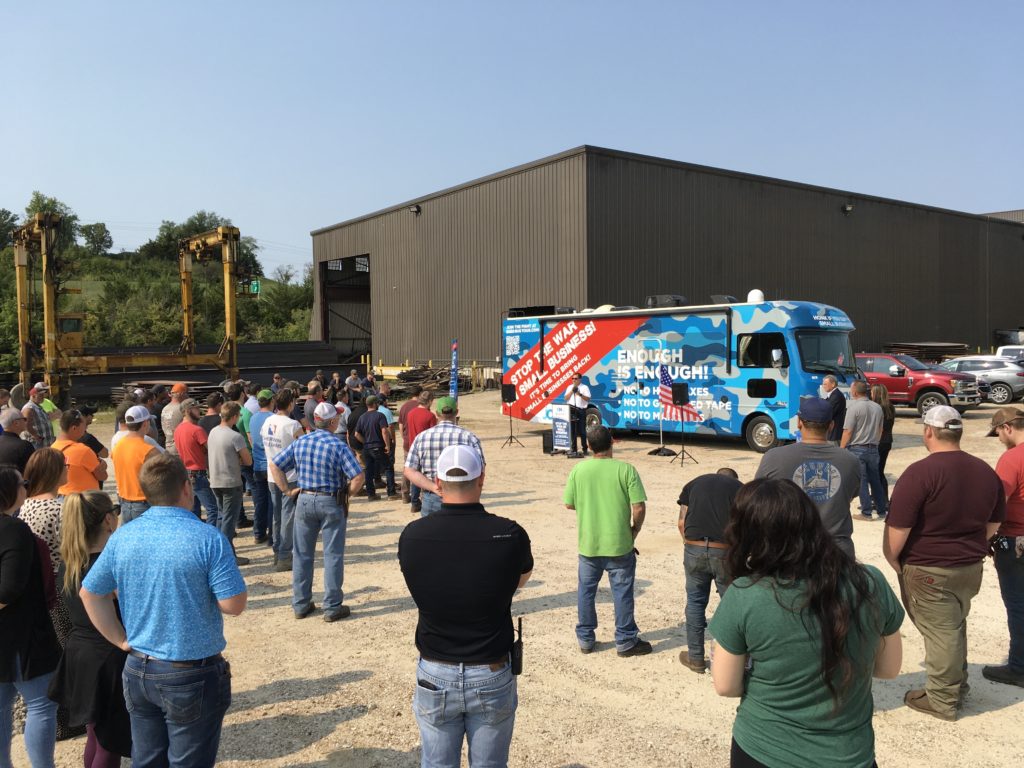 Job Creators Network (JCN) is the country's leading small business organization advocating for lower taxes, less regu­lation, and pro-growth policies that promote investment, innovation, and entrepreneurship across America.
JCN has a strong history of utilizing national bus tours to successfully push policies that help small businesses. In 2017 we launched our "Tax Cuts Now" campaign to rally support for the Tax Cuts and Jobs Act, and followed that up with our "Tax Cuts Work" tour. This year, as the country recovers from Covid-19, small business owners are contend­ing with a new epidemic of harmful policies that are coming from the White House and the Demo­crat-controlled Congress.
JCN is hitting the road to accomplish a number of goals:
Highlight the needs of small businesses as they struggle to recover from the pandemic
Expose the current war on small business as the Left pursues policies like higher taxes, higher minimum wages, and massive government spending that is already causing consumer prices and the costs associated with operating a small business to skyrocket
Promote the business leaders, legislators, and other advocates that are defending small businesses
Can't wait to have you join us!
Keep Me Informed on Upcoming Bus Tour Events