Rein in drug supply middlemen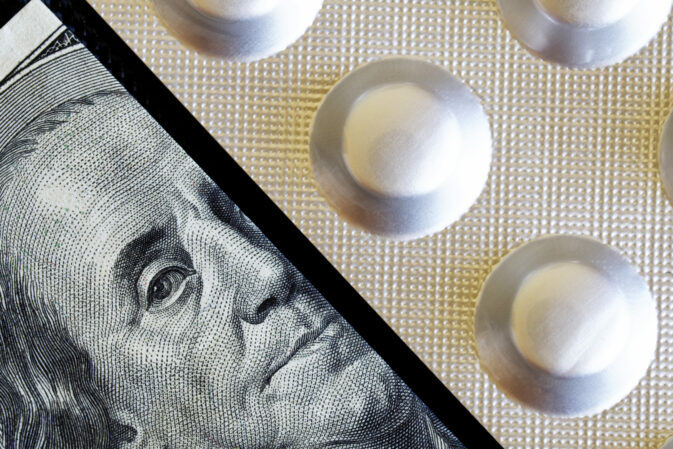 To coincide with the recent 60th anniversary of President John F. Kennedy's moonshot, President Biden gave an update on his administration's cancer "moonshot," which aims to cut the cancer death rate in half within 25 years. The president announced a new executive order to launch a National Biotechnology and Biomanufacturing Initiative to develop innovative new medicines to treat this disease that kills 600,000 Americans annually.
Progress on new cancer drugs is already being made. This week, a clinical trial found a new cancer medication called Lumakras outperformed chemotherapy in treating lung cancer. It's part of an emerging new drug class that targets a genetic mutation in cancer called KRAS.
These new drugs have the potential to alleviate untold suffering.
However, developing and accessing such cutting-edge therapies are two different matters. While scientists develop new cures for cancer and other chronic diseases, policymakers must look for ways to make them affordable for patients.
The best way to make new medications less expensive for ordinary patients is by reining in inflationary drug supply middlemen known as Pharmacy Benefit Managers (PBMs). Unfortunately, the recently passed Inflation Reduction Act works at cross-purposes to this goal.
PBMs control what drugs are placed on health insurer formularies. They charge drug manufacturers massive kickbacks known as rebates as a condition of market access. These rebates amount to nearly $200 billion annually, approximately 50% of annual prescription drug spending, and have grown by 80% since 2014. This pay-to-play operation has made PBMs among the most profitable entities in America today.
These wasteful rebates significantly drive up the cost of prescription drugs. In fact, numerous analyses show that rebates are wholly responsible for increasing prescription drug costs. Net drug prices (absent rebates) have actually fallen over recent years. Rebates are the reason why common drugs like insulin often cost hundreds of dollars per month and cutting-edge drugs cost thousands.
Just imagine how much more consumer staples would cost if middlemen charged cereal, condiment, and bread manufacturers rebates as a condition of access to the grocery store.
In 2020, the Department of Health and Human Services issued a rule to require rebate dollars in the Medicare program to flow to seniors in the form of savings at the prescription counter. The rule had the potential to cut drug costs for these patients in half. However, the Inflation Reduction Act passed last month delayed this rule's implementation until 2032, effectively killing this promising reform.
Despite this setback for patients, PBM reform prospects still exist. In June, the Federal Trade Commission voted to proceed with an investigation of PBMs, potentially a prelude to antitrust action to prevent the inflationary kickback scheme. Bipartisan federal legislation, cosponsored by Sens. Chuck Grassley (R-Iowa) and Maria Cantwell (D-Washington), was also introduced earlier this year to reign in PBMs' worst practices. Several states, including Florida, are also pursuing action at the state level to limit PBMs' power.
Such efforts by policymakers to make prescription drugs more accessible are part in parcel with attempts by scientists to develop the next generation of cures. Cutting out these middlemen responsible for rising medication prices can ensure that cancer patients can afford to leverage this emerging class of treatments.
Chad Savage, M.D., is the founder of YourChoice Direct Care in Brighton, Michigan, and a partner of Job Creators Network Foundation.