Job Creators Network Presents Ranking Member Luetkemeyer with "Defender of Small Business" Award
Second Stop in JCN's "Bring Small Businesses Back" Bus Tour, Covering At Least 7 States Over 4 Weeks, Part of a Seven-Figure Campaign Against Biden's "War on Small Business"
Jefferson City, MO (September 10, 2021) – Today, the Job Creators Network (JCN) presented Rep. Blaine Luetkemeyer, Ranking Member of the House Small Business Committee, with its "Defender of Small Business" award at the second stop in their national Bring Small Businesses Back (BSBB) Bus Tour. The bus tour is part of JCN's seven-figure BSBB campaign and is a direct response to the anti-small business proposals and policies of the current administration. Covering at least seven states over four weeks, it consists of events with select Members of Congress and local small business leaders. Next week, the JCN bus tour will be in Rochester, Minnesota and Waukesha, Wisconsin. In future weeks, they will be in Florida (three stops), and Georgia. To see photos of the bus and the full bus tour schedule, click here.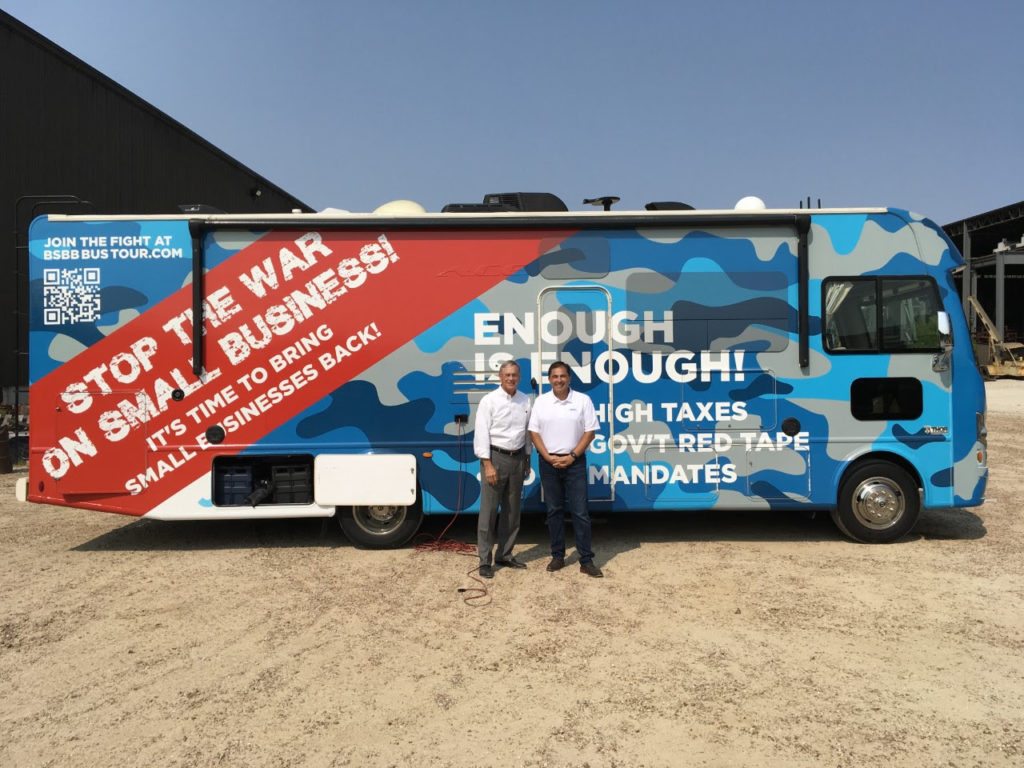 Alfredo Ortiz, JCN President and CEO, released the following statement: 
"As a businessman and Ranking Member of the House Small Business Committee, Ranking Member Luetkemeyer works hard every day to ensure that the small business perspective is put front and center in Washington. Ranking Member Luetkemeyer is a true leader for Missouri's small businesses and America's 90-million-strong small business community. Job Creators Network is proud to award Ranking Member Luetkemeyer with the Defender of Small Business Award. We look forward to continue working with him to advance pro-growth policies and fight against the current administration's 'war on small business.'"
JCN is hitting the road to accomplish a number of goals:
Highlight the needs of small businesses as they struggle to recover from the pandemic.
Expose the current war on small business as the Left pursues policies like higher taxes, higher minimum wages, and massive government spending that is already causing consumer prices and the costs associated with operating a small business to skyrocket.
Promote the business leaders, legislators, and other advocates that are defending small businesses.