Participate in Small Business Saturday — The Economy Will Thank You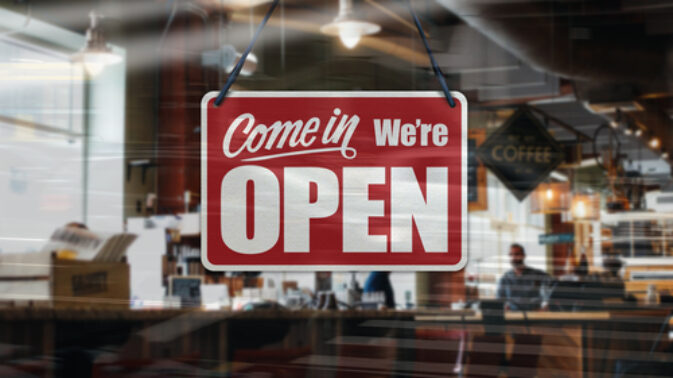 Once the turkey's been eaten and leftovers stowed away, Americans move on to the next tradition of the holiday season: shopping. While Black Friday and Cyber Monday usually steal the show with viral videos and online gimmicks, another commerce-centric daylong event is tucked in between them. It's called Small Business Saturday.
The shopping holiday began nearly a decade ago and has picked-up steam every year since. Total consumer spending on Small Business Saturdays has surpassed $100 billion. That's a lot of economic activity for nine days alone.
The goal is to encourage American lovers of flash sales to not only visit big box stores and retail chains during the holiday shopping season, but take a trip to local small businesses. All while knocking some of the most popular holiday gifts off the checklist.
After all, 'tis the season to shop small business.
Shopping small provides some big advantages, and most Americans understand why. According to a recent survey by Zendesk, 91 percent of respondents prefer to support small businesses when it's convenient. And when it might be slightly out of their way, 74 percent still actively look for ways to get behind smaller enterprises.
Not only can holiday shoppers snag unique gifts they would be hard-pressed to find elsewhere by visiting small businesses, but local economies receive a big boost. In 2018, for every dollar spent during Small Business Saturday, 67 cents remained in the local community. And according to new polling conducted among grassroots membership of my organization, the Job Creators Network Foundation, 9 out of 10 respondents believe the shopping holiday has a positive impact on the community.
The broader national economy benefits as well. Considering small enterprises have an outsized economic foot print — responsible for employing nearly half the country's workforce and two-thirds of all new job creation — frequenting the shops and restaurants of local entrepreneurs will leave the national economy in top physical health.
Luckily, it seems many Americans are ready to embrace Small Business Saturday once again this year. According to our survey, over 40 percent of respondents plan to shop at a small business this Saturday and another 35 percent will possibly do so.
Hopefully, they will enjoy the experience without waiting in endless lines or being shoved by overzealous shoppers — occurrences that commonly characterize Black Friday.
While participating in Small Business Saturday is a good first step, Americans should support these entrepreneurs all year long. They've been one of the major driving forces behind the white hot economy that has benefited all Americans over the last year. It's not only fueled continued entrepreneurial success, but more Americans are working now than ever before and receiving higher levels of compensation for their efforts.
Over the course of 2019, 1.7 million jobs were created and the unemployment rate dipped to 3.5 percent — the lowest level since Americans walked on the moon. Year-over-year wage growth surpassed 3 percent every month. And despite efforts by some in the media to discourage the public with gloom and doom economic predictions, consumer sentiment remains high. It's difficult to argue with the statistics.
In fact, according to our survey, 77 percent plan on spending more or about the same this holiday season compared to the last — a sign that strong personal finances persist.
There are no "ifs" or "buts" about it. Small businesses are the lifeblood of Main Street economies across the country and a leading reason why many Americans are enjoying good jobs and bigger paychecks — extra cash that is especially useful this time of year.
Shop at a small business this Saturday — and every weekend after. The economy, and your wallet, will thank you.