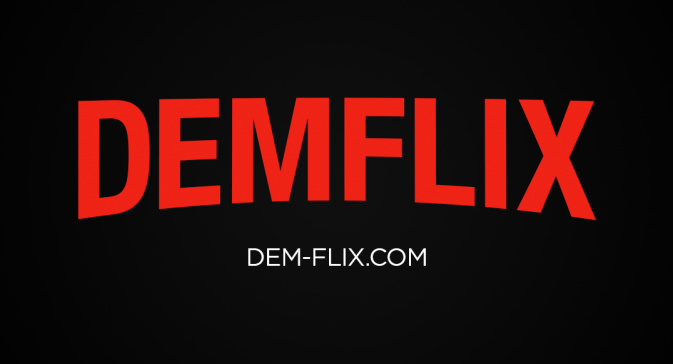 KNOCK DOWN THE BIAS
The new Netflix documentary 'Knock Down the House' shines a spotlight on the young self-described socialist Rep. Alexandria Ocasio-Cortez and three other insurgent Democrat candidates in the 2018 elections. This documentary, which Netflix spent $10 million to buy the rights to, is the latest example of the streaming service siding with the left and pushing a radical progressive and anti-free market agenda.
Despite Netflix having a large audience, the content available on the streaming service offers little in the way of political balance. Sadly, a strong leftist bias seems deeply embedded in Netflix, from the boardroom to the programming.
Netflix co-founder and CEO Reed Hastings was a strong supporter of Hillary Clinton in 2016, saying "Hillary Clinton is the strong leader we need, and it's important that Trump lose by a landslide to reject what he stands for." It's normal for people to have political preferences but Hastings crossed the line by punishing someone who did not share his political views.
When Netflix board member Peter Thiel went public with his support of Trump, Hastings told Thiel that he displayed "catastrophically bad judgment." Hastings also informed Thiel that he would receive a negative evaluation of his performance on the board due to his support of the president.
In 2018, Barack Obama and Michelle Obama signed a deal with Netflix to produce films and series for Netflix, courtesy of the Obama's "Higher Ground Productions" company. According to a New York Times report, Obama is considering using a Netflix show to discuss contentious issues like immigration, climate change, and health care. There can be no doubt that this will be little more than one-sided propaganda.
This isn't the first time Netflix has supported Obama. Reports show that Ted Sarandos, Netflix's creative content chief helped secure close to $600,000 in contributions to Obama during the 2012 presidential election. Sarandos's wife, Nicole Avant, served in the Obama administration as ambassador to the Bahamas from 2009-2011.
Susan Rice, who served in the Obama administration as national security adviser and ambassador to the United Nations, sits on Netflix's board of directors.
At the 2018 White House Correspondents' Association Dinner, comedian Michelle Wolf tastelessly attacked White House Press Secretary Sarah Sanders' physical appearance. After this controversial episode, Wolf landed her own Netflix talk show. During the opening monologue of her first show, she again insulted Sanders, comparing her to a man accused of sexual harassment.
It's no wonder that many capitalists are boycotting Netflix, and that was before Knock Down the House was released.  According to a 2018 YouGovpoll, Republicans gave Netflix an "impression" rating of 41.8, considerably lower than Democrats, which gave Netflix a 62.8 score.  Given these trends, Netflix might soon become known as "Demflix."
Job Creators Network believes viewers deserve real balance when it comes to political content. As an organization representing 200,000 members who support capitalism, we hope Netflix will create content from a free-market perspective.  Our members have inspiring stories to tell; many of them founded their own companies, worked hard and struggled for years, and are now creating well-paying jobs in their communities. They are the true voices of capitalism and they have an important perspective on the challenges facing our country.
The debate over capitalism versus socialism is growing every day; yet, Netflix is telling only one side of that story.